很抱歉此活动已结束,但我们还有更多活动哦! 5 秒后,转至最新促销活动页面。
PHUKET ONLY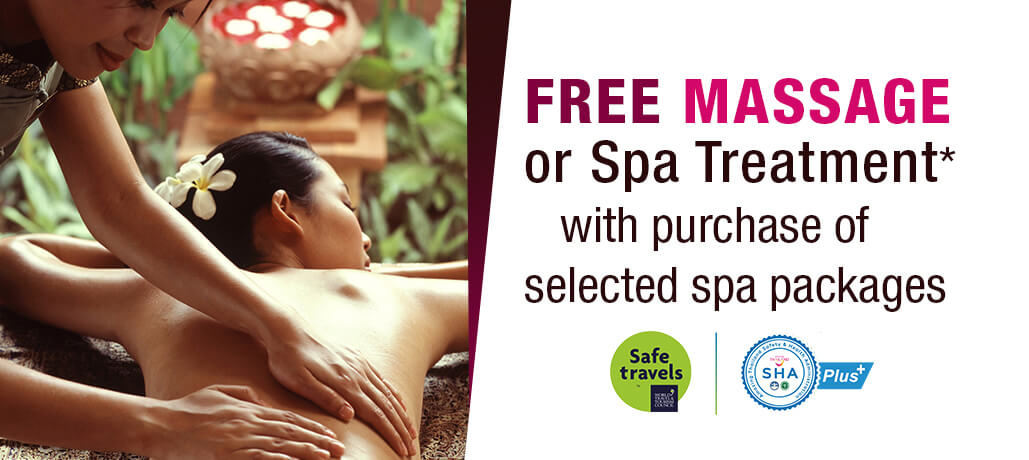 Get an absolutely FREE Massage or Spa Treatment* with purchase of selected spa packages
Yes, now you can do an entire day of spa at Oasis Spa in Phuket one of best day spa in Thailand for A LOT LESS. When you purchase one of the following spa packages;
• Lanna Secrets 2 hours 2,700++ THB
• Wonderful Oasis 2 hours and 30 minutes 3,500++ THB
• Hair Spa Package 2 hours and 30 minutes 3,800++ THB
• Ayurveda Package 2 hours 3,900++ THB
Then, you will get an ABSOLUTELY FREE Massage or Spa Treatment; choose from Aromatherapy Massage, your choice of Body Scrub or Sensitive Skin Facial Treatment to nourish your sense and your wellbeing MORE...
This 1 Hour Free massage or spa treatment offer is available at Oasis Spa in Phuket for a limited time you have to make spa appointment before
15 November
2021. We promise the result that your money will go further and you will refresh, relax more and stress less. For more information or reservation, please call +6676337777. Go on make your holiday more relaxing book now!!