Sorry this promotion is expired, BUT we have more for you ! Redirect to Promotion Page in 5 seconds.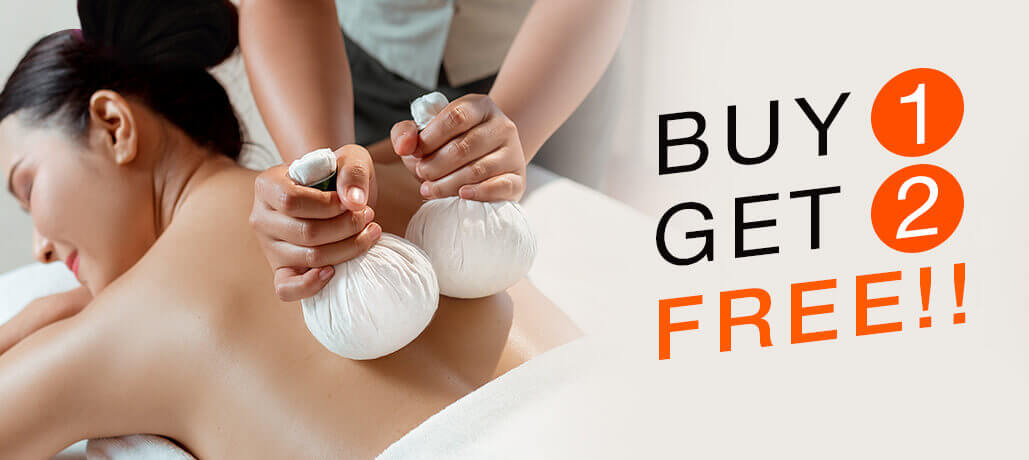 Feel Amazing & Save Like a Pro!! Buy 1 Get 2 FREE!!
Feel on top of the world with our most requested signature massage, King of Oasis, and save – Buy 1 and Get 2 more FREE!!!! Here is the deal …
For 2 delightful hours you experience the highest level of release, relief, and satisfaction through this combination of "East-Meets-West" massage techniques. It employs Thai massage, kneading and stretching combined with a warm aromatherapy oil massage, deep-tissue massage, and Thai herbal hot compress. Tired muscles are soothed and the body's energy pathways reopened. Get relief from stiff muscles and muscular discomfort; improved sleep and reduced stress...
Buy 1 Get 2 Free King of Oasis Signature Massages (2 hours). You pay for only 1 @ 4,590.- THB. That's only 1,530.- each for 3 people OMG!), plus FREE transportation*. Available at all Oasis Spa branches in Bangkok, Chiang Mai, Pattaya and Phuket. Don't wait, get an eGift now!!