Sorry this promotion is expired, BUT we have more for you ! Redirect to Promotion Page in 5 seconds.
PHUKET ONLY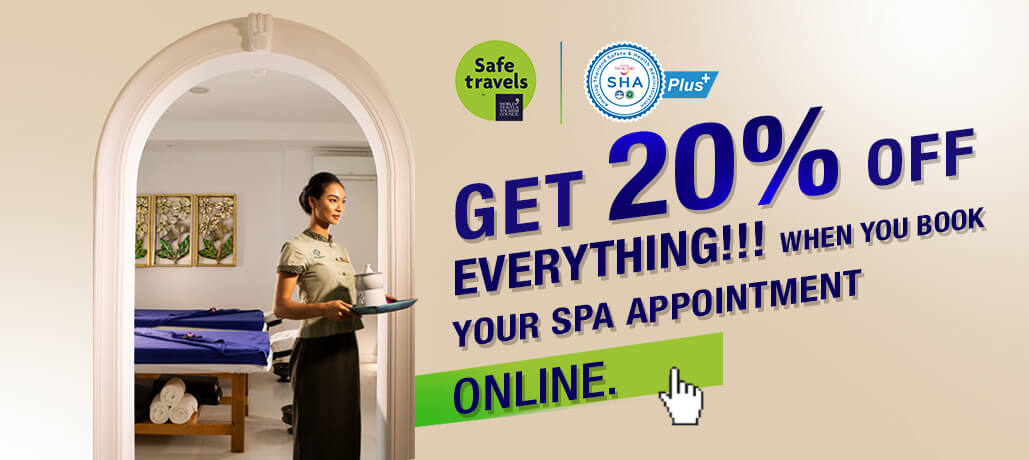 GET 20% OFF EVERYTHING!!! When you book your spa appointment online.
Welcome to Phuket, land of sea, sand, sun and spa.... We have one of the best day spas in Thailand await to pamper you in Phuket. You can get a luxury spa experience at Oasis Spa in Laguna and Kamala and get 20% off on the entire spa menu and spa packages on our website at the regular price plus FREE roundtrip transportation*.

It's SUPER EASY to book your spa appointment, simply choose your preferred date, time, location and we'll send you an immediate confirmation and you're good to go!!!

Don't delay, book now, offer is good through 31 August 2021 ONLY! For more information call: +6676337777.