Sorry this promotion is expired, BUT we have more for you ! Redirect to Promotion Page in 5 seconds.
PHUKET ONLY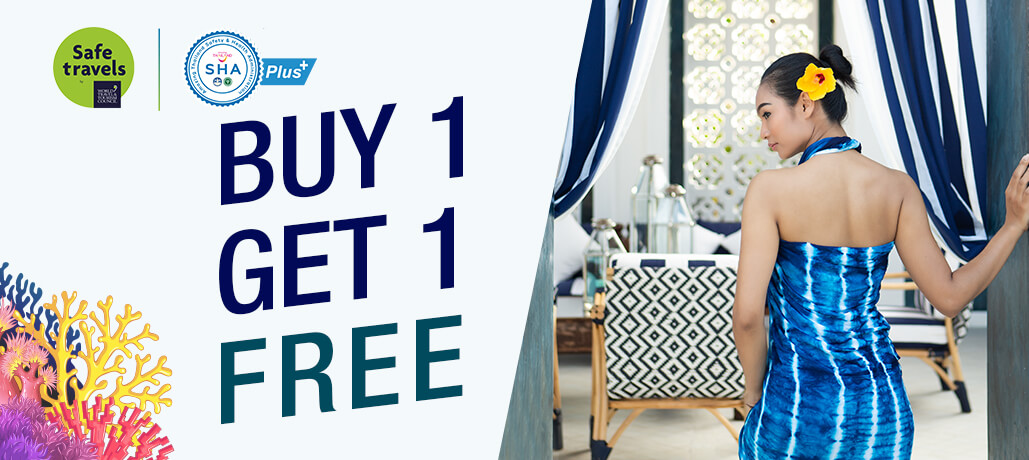 Try Our Fabulous Signature Massages for Less
Relax, lose the stress, feel better, be energized and become the best version of YOU. Enjoy one of our best 2-hour Signature Massages at a BUY-1GET-1-FREE. Choose from:
King of Oasis (3,900++): This signature massage combines Eastern and Western massage techniques. The Thai massage employs kneading, pressure, pulling, and stretching. The warm aromatherapy oil massage sends calming and healing signals throughout the body. Thai herbal hot compresses soothe tired muscles and reopening of all the body's energy pathways. The benefits of this massage include relief from stiff muscles and muscular discomfort, improved sleep, and release from anxiety.
Queen of Oasis (3,900++): This two-hour massage combines the best of Eastern and Western therapies to promote a woman's health and sense of well-being. The ancient oriental massage integrated into this therapy concentrates on the Meridian Lines to detoxify, improve organ function and promote self-healing. The Swedish, Hot Stone and Aromatherapy massage further restores and enhances vitality. It realigns a woman's life energy, improves digestion, and promotes inner harmony. (Suitable for man too!)

This Buy 1 Get 1 Free offer is available at Oasis Spa in Phuket for a limited time and save big! Book before 15 November 2021. For more information or reservation, please call +6676337777. Go on treat yourself and a friend book now!!