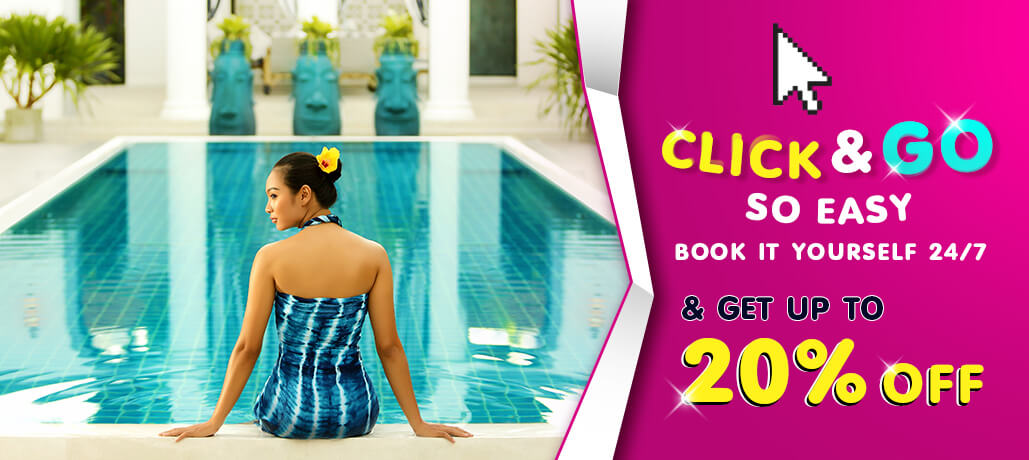 2022 June Dec Online 10 20 Percent Discount(Chinese (Traditional) )
"CLICK & GO"  
Spa booking online saves you money every time Up to 20 %
On every spa treatment or spa packages booked ONLINE.
At every Oasis Spa through 31 December 2023. 
It's Soooo Easy:  
1. Choose the location, date and time of your treatment. 
2. Select your spa package or treatment.  
3. Purchase your treatment online and get immediate confirmation.  

Make time for yourself, plan an escape and enjoy being pampered. Soak in the serene ambiance while you relax with a luxurious spa treatment at Oasis Spa.   
 
Book Now … It's just a click away!  
 
Book your treatment to start before 1:00 p.m. at www.oasisspa.net (it's very safe, very fast, very secure with instant confirmation) & you will enjoy a great 20% discount on all spa treatments and spa packages.If you aren't available in the morning, you can still get 10%off treatments after 1:00 p.m.    

Don't delay, do it today!