Experience the Best Traditional Massages & Day Spa in Pattaya
Pattaya, on Thailand's Gulf coast, is an idyllic seaside haven for island hoppers, water sport enthusiasts, and nightlife connoisseurs. Beyond the vibrant beaches lined with palm trees, the city boasts diverse attractions like zoos, theme parks, water parks, botanical gardens, temples, and markets. Complete your Pattaya adventure with a celebrated massage at Oasis Spa Pattaya — the quintessential Thai Lanna Spa for rejuvenating treatments.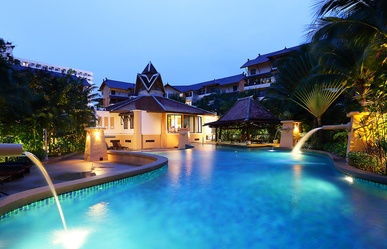 Pattaya
"Oasis in Pattaya"
Nestled in a tropical garden by Big Buddha Hill, near Thepprasit Junction, between Jomtien Beach and South Pattaya. If you are looking for a Thai massage, Aromatherapy oil massage, Thai Lanna therapies, and modern-day treatments to enhance beauty and promote well-being, this is your place.