Best Traditional Massages and Day Spa in Pattaya
Located on the Gulf of Thailand, Pattaya is a perfect seaside location for island hoppers who enjoy water sports and nightlife. However, there is much more to enjoy here. It offers an abundance of tourist attractions ranging from zoos, themes parks, water parks, a botanical garden, temples, markets, all in a relaxing setting of sunny beaches and palm trees. No trip to Pattaya is complete without enjoying a massage treatment from Pattaya's most celebrated spa – Oasis Spa Pattaya. After a day trip or spending time on the beach, come to relax and enjoy yourself at Pattaya's Oasis Spa. It is the best Thai Lanna Spa to go to for a massage and spa treatment.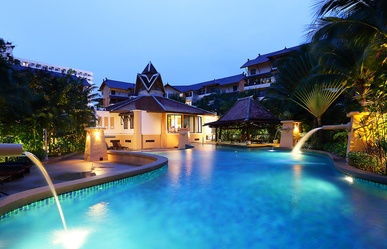 Pattaya
"Oasis in Pattaya"
Nestled in a tropical garden by Big Buddha Hill, near Thepprasit Junction, between Jomtien Beach and South Pattaya. If you are looking for a Thai massage, Aromatherapy oil massage, Thai Lanna therapies, and modern-day treatments to enhance beauty and promote well-being, this is your place.